Creating a category
Log in to the backoffice and from the menu, select "Products" and then "Categories".
Next click the "Add product category".
Enter the name for the category and click "Save".
Once you have created the category, you need to add products to it. To do so, from the menu click "Products" and then "All products". Find the product and click on it edit it. From "Category name" click the drop-down menu and select the category you created. Click "Save".
Editing or deleting a category
You can see the category under "Categories". If you want to edit a category, click on it.
You can see the name of the category and a list of products that you added to the category. You can change the name in the "Name" field and click "Save".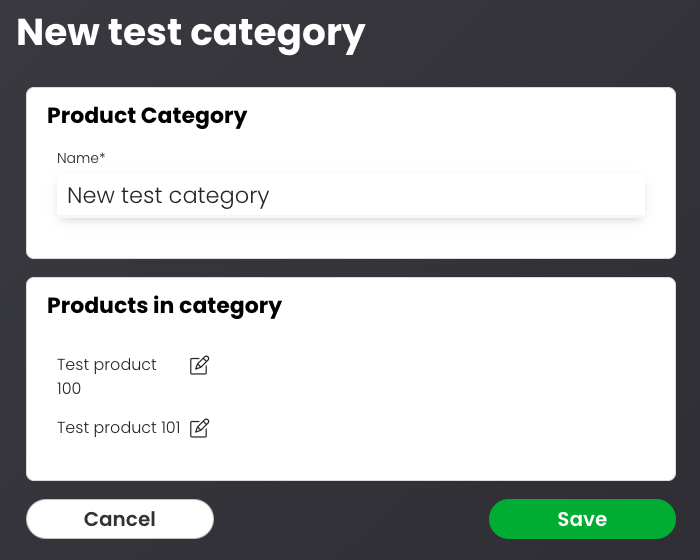 If you want to delete a category, click on the category name to view it. You must first remove the products from the category before you can delete.
To remove products, click the edit icon next to the product name. The product information will display, find the "category" field and from the drop-down menu click "Select" to remove the product from the category. Then click "Save". Repeat these steps for all products in the category.
Once all of the products have been removed from the category, a trash can icon with appear. Click the trash can icon to delete the category.